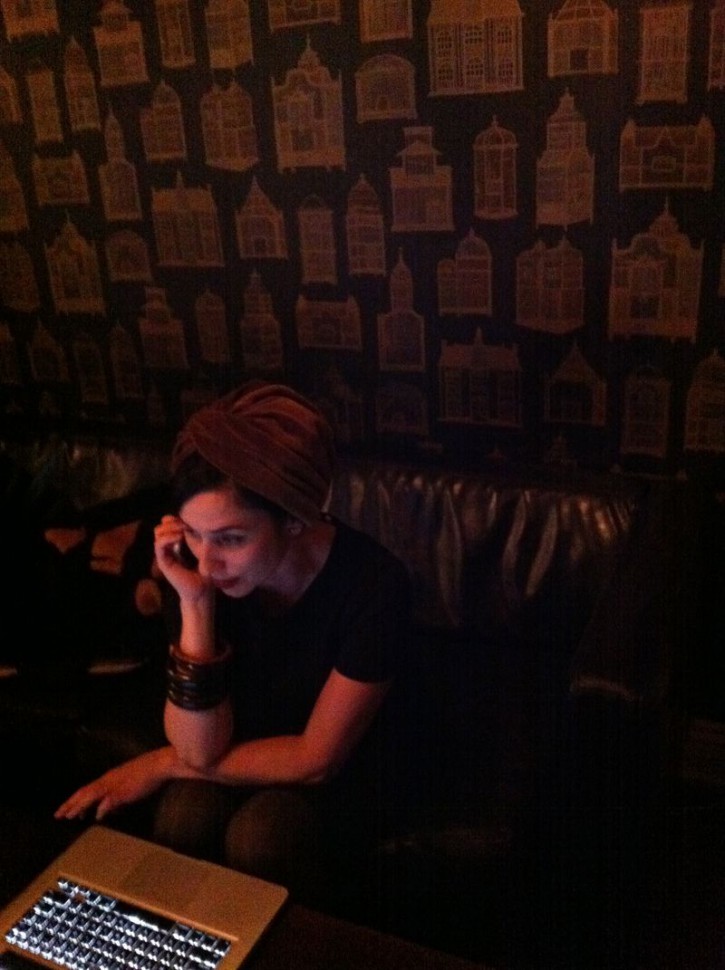 If it weren't for my days in the store and the odd outing, I would live in either leggings and crazy shirt or small-sized men's pajamas.
Today was not one of those days.
As I near the end of writing the manuscript for Dita Von Teese's beauty book, I met with Gregory Arlt, senior make-up artist for MAC and a great pal of both Dita and mine, who is lending his expert insight to the copy. We met up at Magnolia in Hollywood this afternoon, and after a lunch juicy with a medium rare burger and tales exchanged about dancing with Diana Ross, Tom Ford's new eyeshadows and our next projects, we got down to editing chapters.
Gregory snuck up and snapped the above image when I was interrupted reviewing Chapter 11 and on the phone to A+R.
Posted in

Books, Food and Drink, Style