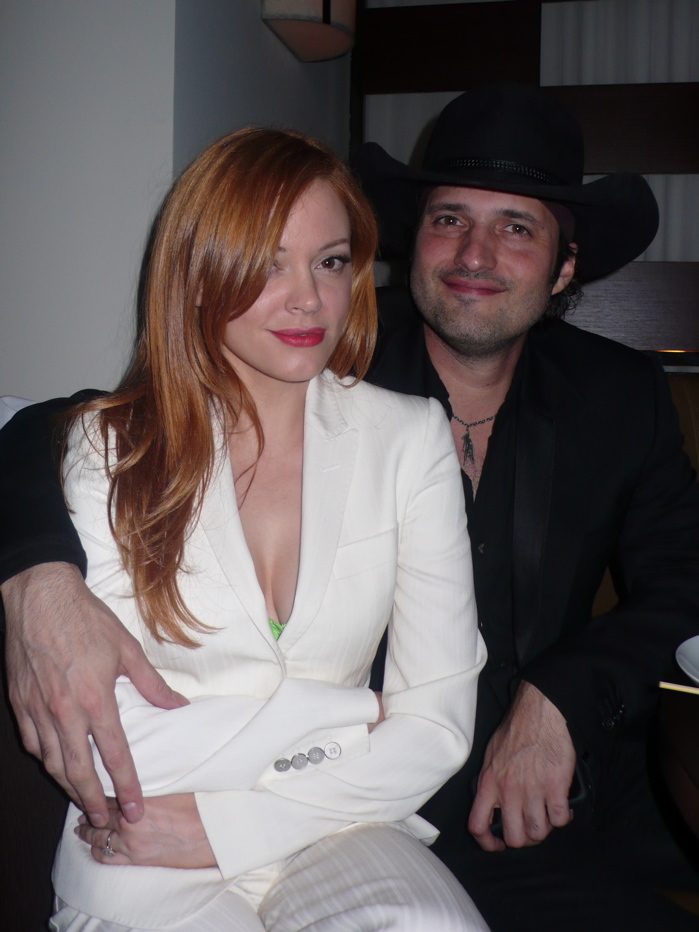 Kate Hudson came. So, too, Eve, Giovanni Ribisi, Ali Larter, Amy Adams, Lake Bell and David Arquette, who all stuck around for the sashimi. We'd only touched down at LAX from our London-Seville trip a couple of hours before, but duty called (ie. a good time!), so off we were with Andy in the driver's seat. The occasion? The hushed opening night dinner for the 90210 outpost of Bond Street, which, like the new hotel it inhabits, Thompson Beverly Hills, serves up a serious taste of New York to the Wilshire corridor.
Hotelier Jason Pomeranc and his other glam half Ali Wise called on old pals with only 48 hours notice, having decided en route from their own holiday to throw the dinner. Both the restaurant and hotel officially open today. So just like that, they cracked open their little black books and convinced 130 of their L.A. pals to show up on a chilly Wednesday night to toast in the new spot. The paparazzi were none the wiser, and so the scene couldn't have been friendlier.
While director Larry Clarke and photog Dewey Nicks mixed it up with Ellen Pompeo and Laurie and Richard Starck from Chrome Hearts, Bond St. founder Jonathan Morr kept watch on the endless courses. Just in time for the third—thinly sliced kobe beef medallions—newly engaged Robert Rodriguez and Rose McGowan slipped into our booth. We were already testing its seating limits with the (lithe) likes of designer Jenni Kayne and stylist Rachel Zoe (right off her first day of shooting her new reality show for Bravo), who were finally seeing in action the uniforms they created for the staff. (Natty suits and shifts, indeed; especially the strappy frocks on the gamines serving in the lounge upstairs).
While everyone–everyone–turned it out for the night, the guests weren't the only best dressed. From the dark wood lobby and through its modern-furnished 107 rooms, the place unabashedly embraces a fondness for fashion. Besides interior king Dodd Mitchell, Steven Klein collaborated on the hotel design, providing dramatic images for every room. For the hallway on each floor, which is sleeved in glossy black metal on both walls and along the low ceiling for a spectacularly moody effect, there are slide strips of a single, repeating image and at the end of tunnel, anchoring the hall, is an eerily lit wall of an edgy Klein photograph.
Posted in
Style