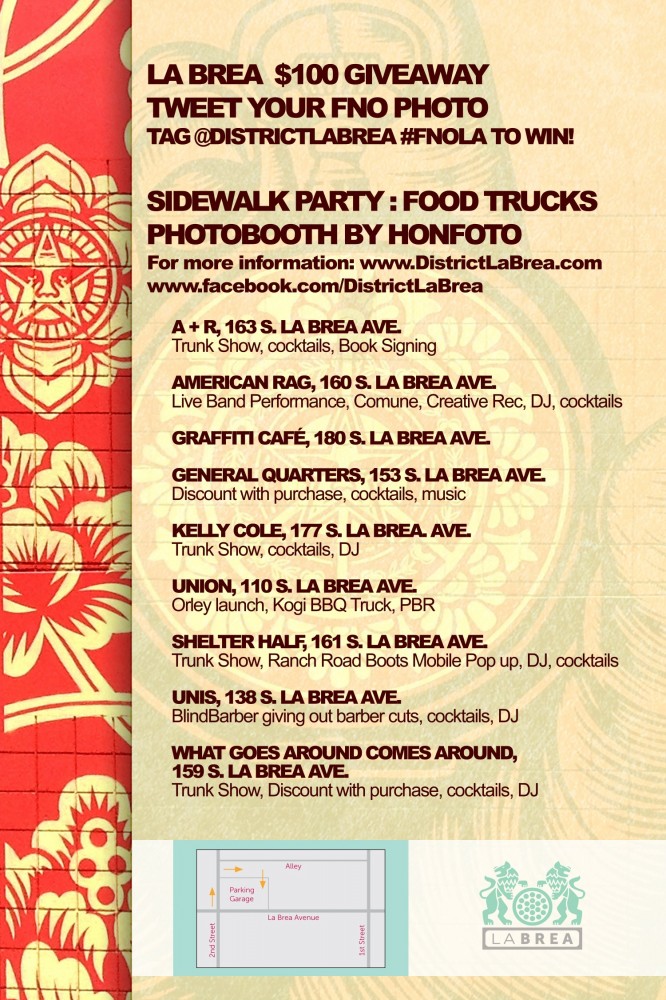 FASHION SHMASHION!
Yep, you can join us TONIGHT from 6-10 as we celebrate this thing called Fashion Night Out.
Oh wait, is Vogue going to charge me $250 for writing this phrase? That's right, what once started out as a cause to kickstart the economy is now nothing more than a revenue machine for Conde Nast. For use of the logo, it's $250—for each shop or brand participating in any event. I'm all for paying intellectual dues, but in this case it would seem only right for there to be a waiver in the spirit of this evening's origins. It's not about the amount, mind you. It's the principle.
Then again, it has become nothing more than an excuse for folks to party and retailers to stay open late in the hopes of making new friends, er, customers.
To wit, in that spirit, A+R and our new neighbors that make up the new, evolving La Brea District —from American Rag to Kelly Cole to Graffiti and the many other cool shops on the street—will be open late. We're slated to have our doors open until 10. And, yes, we will have cocktails. I'll also have my Fred Hayman book there and will be signing copies.
We are thrilled, however, to be introducing the NEW COLLABORATION between A+R and Cast of Vices, a design by my other half Andy Griffith!
See you tonight!
Posted in

Current Affairs, Design, Fashion, Food and Drink