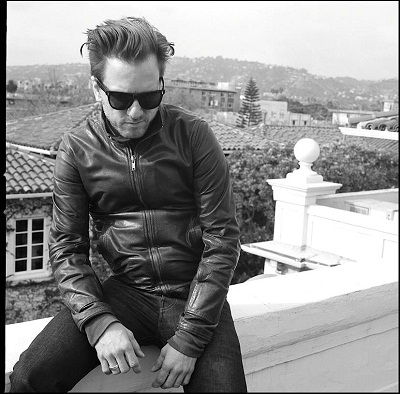 As the concrete dries on our new A+R location and we look forward to hanging our "open" sign later next month, reporters are getting hot and heavy about the revival along La Brea Avenue with the September issues in mind.
Or at least so go the consumer pubs. Among the trades, it's another matter altogether. As it should be.
No sooner had I finished my spiel about The District along with my cup of tea at Graffiti (the new coffeehouse across the street which opened Tuesday) during a meeting with Abigail Stone, a contributor at Angeleno and Apartment Therapy, when I received an email from Andrew Asch at the Apparel News that his story was now live.
Leading the piece is the soft opening this weekend of Kelly Cole's eponymous jewel box of a shop, devoted to his signature denim and vintage rock 'n roll essentials. An old pal and one of my favorite deejays, Kelly is in the space on the other side of the garage entrance from us. So thrilled to have him so close by. Think of the parties we can collaborate on there!
Andrew's story is likely the very first when it comes to the boutiques opening on La Brea in the coming year. There's been a bit of recent buzz on The Sycamore Kitchen, the cool lunch cafe that opened a couple weeks ago by the folks at Hatfield's and already one of our favorite sandwich spots.
A big thank you to Andrew for including me in the story…more to come.
Posted in

Current Affairs, Design, Food and Drink, Media, Style