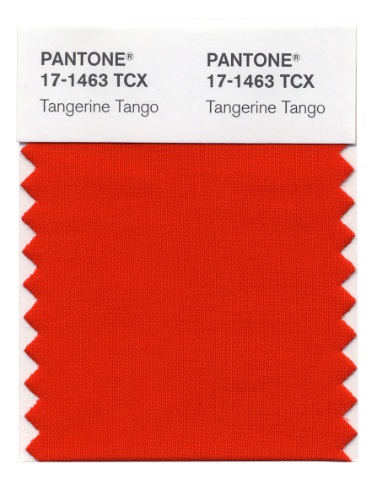 Every year, Pantone, that gatekeeper for any industry that relies on color, christens a new shade designated to reflect the aspirations of both the times and the trends. For 2012, that is a reddish-orange hue imbued with the real and imagined qualities of optimism, revival and energy and dubbed Tangerine Tango.
"Reminiscent of the radiant shadings of a sunset, Tangerine Tango marries the vivaciousness and adrenaline rush of red with the friendliness and warmth of yellow, to form a high-visibility, magnetic hue that emanates heat and energy," said Leatrice Eiseman, executive director of the Pantone Color Institute, on the company's website.
The New Jersey-based company already began quietly touting the shade during the Spring 2012 collections back in September through the work of fashion designers and make-up artists (Tangerine Tango lipstick anyone?).
But with this official shot into the cultural zeitgeist, the color will no doubt begin popping up everywhere, whether intentionally or not.
After all, there is already a smattering of Pantone-branded products touting the newly minted shade.
Posted in

Current Affairs, Design, Style