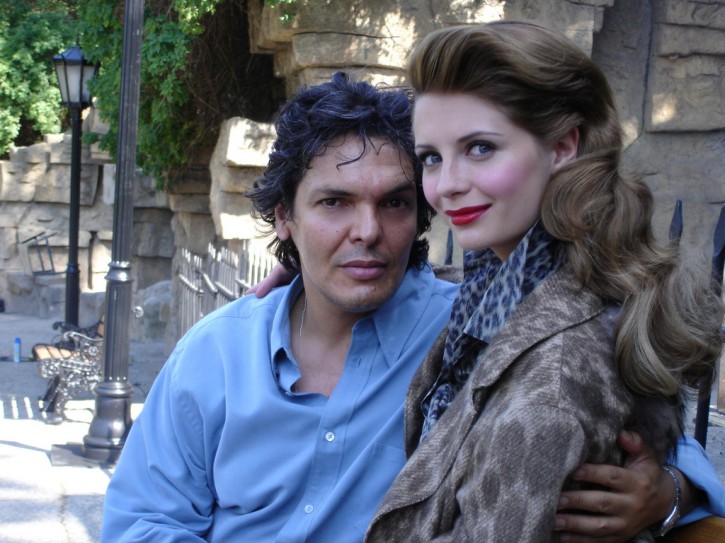 Got a very sad call today: Paul Starr is no longer with us.
Paul was, literally, one of the shining stars in beauty, a talented makeup artist who loved the artifice and hassle of achieving looks that at times only otherwise existed in a fertile imagination.
He keyed shows for just about every major designer, and collaborated on editorial and celebrity shoots with just about every major photographer, from Bruce Weber to the late Helmut Newton. His stamp is on stacks of reels of music videos (Gwen, Madonna, Bowie, Britney, Mick Jagger, Bjork and on and on) and films (for Tim Burton, Spike Lee and, well, the list goes on).
We'd met through the biz, but finally began spending some quiet time together last year, when I asked him to contribute not just a side bar but all of the make-up advice in the beauty chapter for Rachel Zoe's style guide. He was articulate and heartfelt about how every woman and man be able to realize their best self. He was absolutely glamorous the way a rock star is, but completely down to earth. We talked about doing something more, another book.
He was found today in his apartment here in L.A. Natural causes.
I think he wouldn't mind me running one of these pics he gave me for the book. He was proud of his personal archives, and, as usual, he's as handsome as the stars he made sparkle.
If you care anything about beauty or style, be inspired by the interview on his namesake site. R.I.P.
Posted in
Style