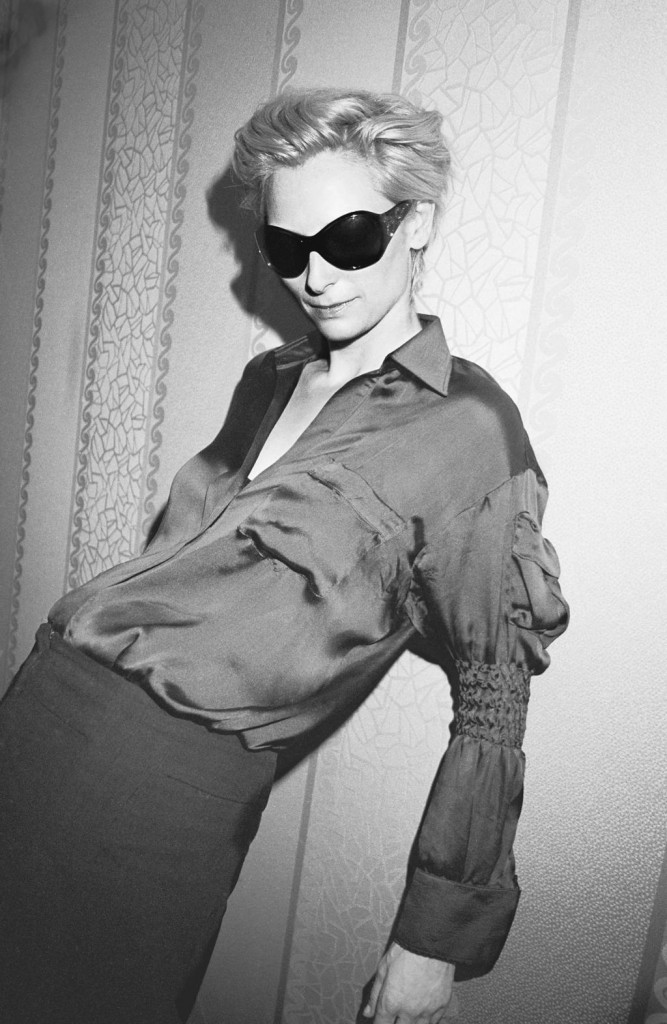 At the risk of inspiring gossip that I'm on the payroll or sleeping with the wildly waggish Simon Doonan, here he appears, yet again, in less than week and because of his newest book "Eccentric Glamour: Creating an Insanely More Fabulous You." Consider this brief exchange a reminder that he's very much alive and in person today at a book signing from 5 to 7 p.m. at the Beverly Hills outpost of Barneys New York.
Q: What makes a Glamorous Eccentric?
SD: A glam eccentric is a gal who privileges her own creative satisfaction over the impulse to conform or to dress to please men. Her personal style
is an act of cheeky bravado and creativity.
Q: Your last book celebrated the Wacky Chick. But is a Wacky Chick necessarily a Glamorous Eccentric?
SD: There is a huge overlap. (Bonjour Lisa Eisner!) Wacky Chicks was more about taboo-busting gals. This book focuses more specifically on issues of style.
FYI my last book was Nasty which is currently being made into a BBC 2 comedy series called "Beautiful People" by Abfab/Little Britain genius Jon Plowman. Sorry for the relentless self- promo!
Q: None needed. I'm having Andy program the TiVo now. Despite what we see on the red carpet, we really are living in an era that celebrates the off-kilter wardrobe, the unconventional beauty, the sartorial maverick. Or at least it appears so. Do you think nonconformity still exists? Or are there too many Peggy Guggenheims and Frida Kahlos everywhere?
SD: I see more conformity than non-conformity. I am amazed at how many women look like the women in "The Real Housewives of Orange County." This seems to be the default position of so many chicks today.
Q: In fact, in this book, you shine a light on some of the world's most glamorous eccentrics, from Tilda Swinton to Dita Von Teese. But Lucy Liu? What is it about her that makes the cut?
SD: Lucy Liu is a kooky beauty. Whenever I see her she is working a little Lanvin, a dab of Balenciaga. She also has an unconventional world-view.
Q: "Say No to Ho!" you declare with this book. Elaborate, please, why this is a particularly timely battle cry in your work.
SD: I'm really against the porno-chic trend. It's not a prude thing. I just think the fake-hair/fake-tan/fake-tits/fake-lips thing is the ultimate in conformity. It makes everyone look the same. It's not the vulgarity which bugs me–I luv me some vulgarity!! It's the conformity.
Q: Can boys be GE's too?
SD: I have a few in book–Malcolm Gladwell, Hamish Bowles and Mr. Mickey. Guys can totally turn it out. But chicks have more accessories at their disposal.
(Photo Courtesy of Simon & Schuster)
Posted in
Style