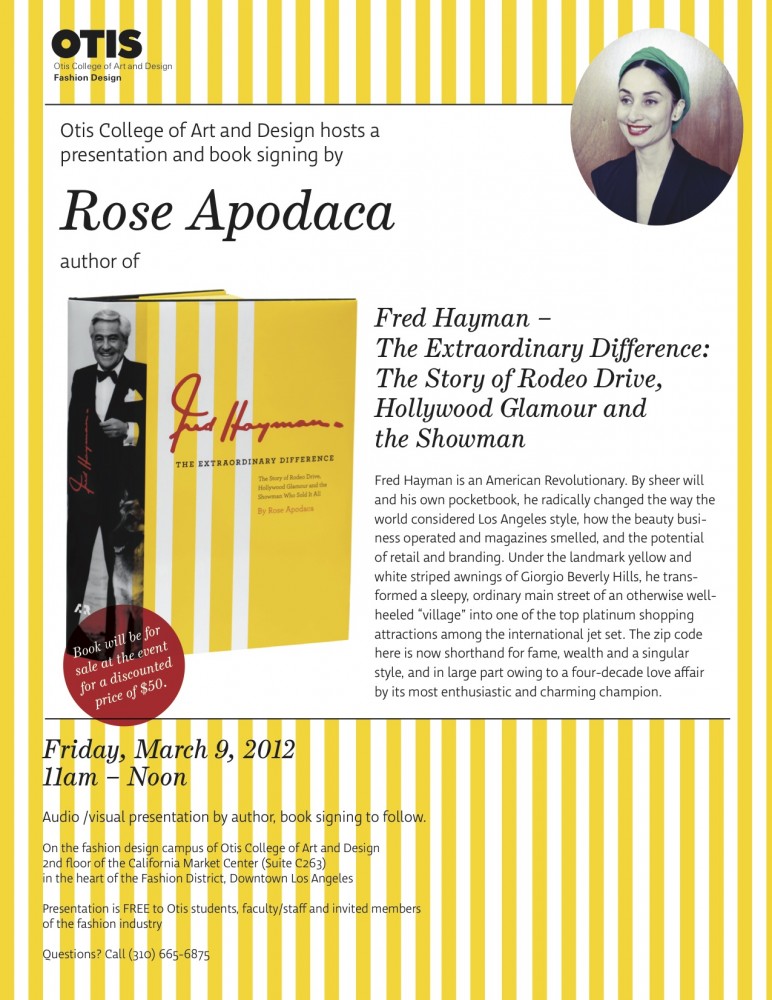 Folks, I'll be giving a talk on Hollywood and L.A. Style, the dawn of Rodeo Drive, indie boutiques and the indie beauty industry and the role Mr. Fred Hayman played in all of it tomorrow, Friday, March 9, from 11-noon at the downtown campus of Otis School College of Art and Design.
I've compiled a great selection of rare photographs to share in my presentation, which is FREE.
Book signing to follow with special $50 price…because it's Otis and Mr. Hayman long supported this school.
Posted in

Books, Cinema, Costume, Current Affairs, Design, Film, Photography, Style