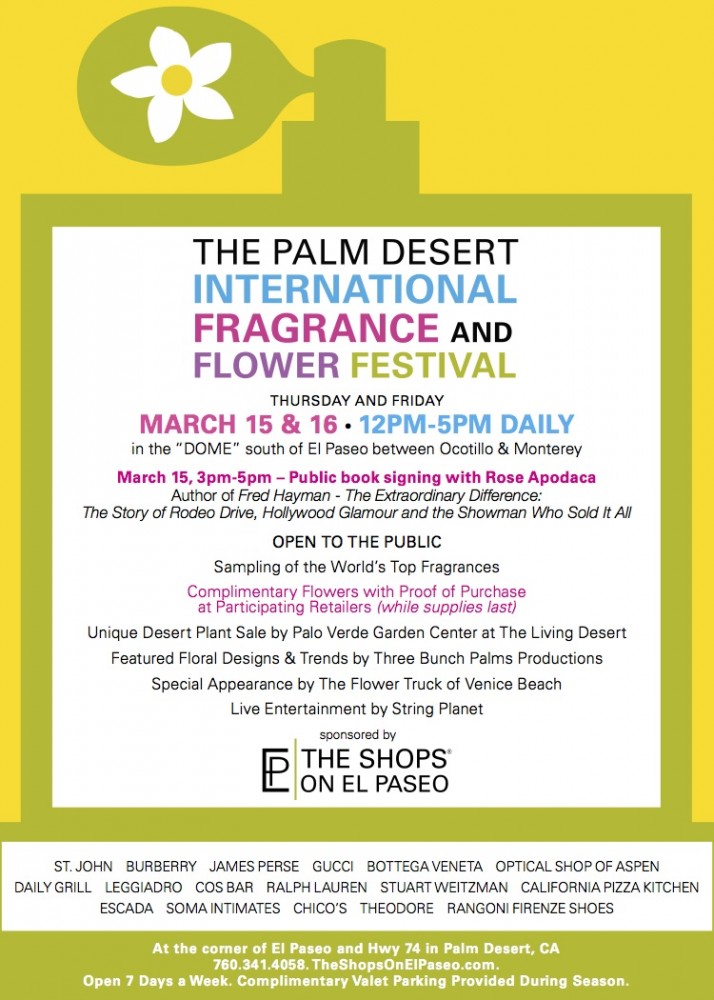 Spring is here, and along with flowers and allergies blooming, so are the book signings for The Extraordinary Difference, my seven-pound tome to L.A. and Fred Hayman.
For all of Mr. Hayman's contributions—from raising the profile of his beloved Rodeo Drive to raising the stakes of the red carpet—it's his role in revolutionizing the perfume industry that he is best known for.  That chapter (or chapters as it goes in the book!) is my raison d'etre at the first Palm Desert International Fragrance & Flower Festival this week.
I'm also looking forward to shooting the desert and festival with my new Pentax K-01 by Marc Newson. Look out for those postings.
The two-day event, being held under an installation called "The Dome," in the parking lot between Ocotillo Lane and Monterey Avenue, begins Thursday, March 15. That day I will be signing books from 3 to 5 p.m.
We will have a few special copies pre-signed by Mr. Hayman, who will be unable to attend due to a previous engagement. So get there early….see you there.
Posted in

Books, Style