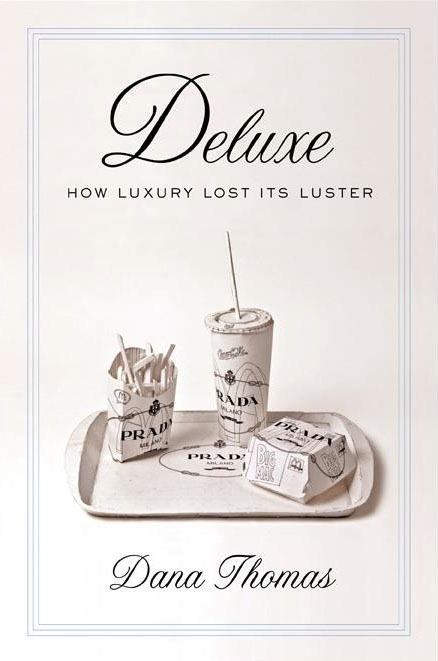 Journalist Dana Thomas is back in Los Angeles this week for another round of readings and signings for her bestselling "Deluxe: How Luxury Lost Its Luster."
Just a month ago during dinner in the Chateau Marmont garden, she was announcing to friends and family that the book—which chronicles the rise and democratization of modern luxury—hit the New York Times Best Seller List.
If you haven't read it yet, do. Even if you're not the kind to care about the latest "It" bag, the book is a fast, irresistible read about a major economic and cultural force that, for better or worse, makes the world go round. Luxury goods are a $157-billion industry, with 35 brands responsible for 60% of the business, writes Dana, a Newsweek correspondent based in Paris. She shifts from hard and straight journalistic reporting to personal anecdotes–witnessing the painstaking steps in crafting a Kelly bag at the Hermès workshop outside Paris to going on a police raid of an apartment in China filled with child workers gluing together designer fake bags. Bernard Arnault of LVMH Moët Hennessy Louis Vuitton doesn't fare well in her reporting. Nor do several other characters in this drama. But then real life always makes a more compelling read than fiction.
Dana will read from her book and sign copies beginning at 7 p.m. Wednesday, Oct. 17, at Book Soup, 8818 Sunset Blvd., West Hollywood.
Posted in
Style