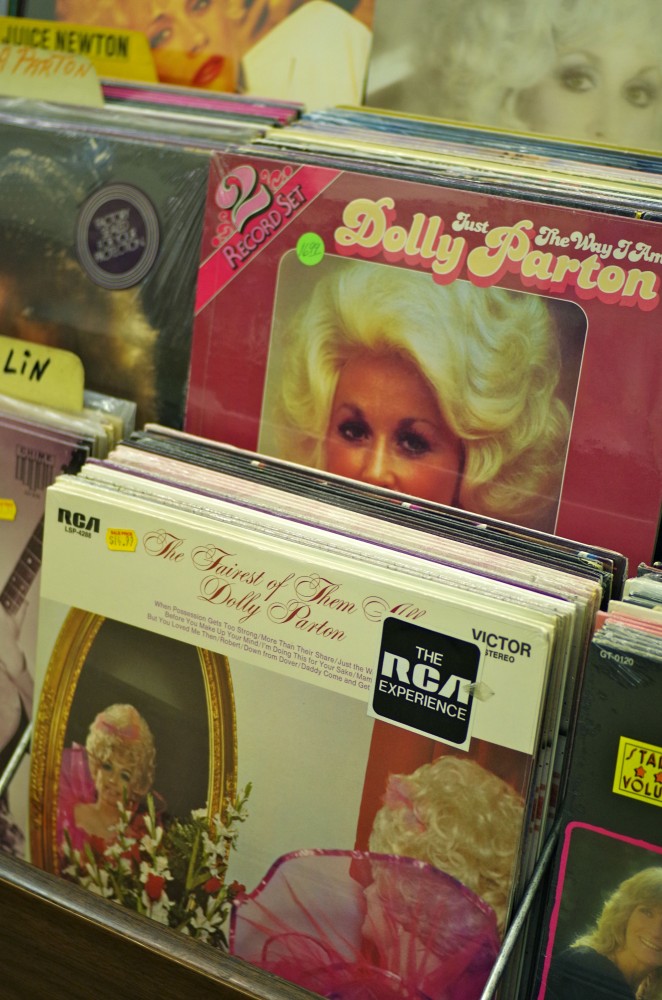 Joline, Joline…Dolly Parton was entreating as adamant as ever on BBC Radio One, as we drove from Cumbria, where Andy's father lives, to the outskirts of Edinburgh in Scotland, home of the crazy castle Andy chose to both celebrate his 50th and bring together his family from all parts, including Wales and Australia…
But back to Dolly Parton.
Her songs, her voice, her style are singularly hers—yet she is more than an American icon. Everyone, everywhere connects to her, evidenced on this journey by the deejay, the caller on his show and those of us listening, spanning generations.
Of course, Dolly was everywhere when I was in Nashville only a couple weeks ago. She took up several bins in the legendary Lawrence Record Shop in downtown. Blocks away at the Country Music Hall of Fame and Museum, it seemed the curators there couldn't find enough reasons to insert the delectable Dolly into one exhibit or another.
Funnily, I am usually not a fan of songs with desperado lyrics of forlorn love like those in "Joline." The very thought of any one throwing herself on her knees this way makes my skin itch. "Stand up and be a woman!" I want to say. "There are other men out there more deserving of you…"
But instead, I catch myself singing along with Dolly.
Posted in

Music, Style, Travel