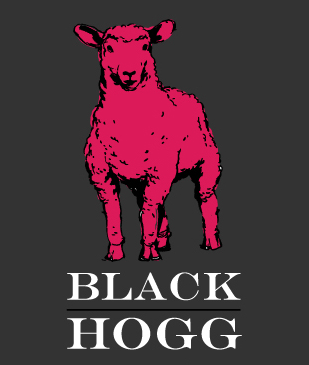 Enjoyed a divinely decadent meal tonight at Black Hogg, the self-styled gastropub here in Silver Lake, opened four months ago by Eric Park, a chef who truly paid attention working the trenches at New York's celebrated Eleven Madison Park and The Spotted Pig.
A hogg is actually a lamb before the age of one. On this visit, however, we skipped the lamb burger for a slew of memorable starters, followed by equally indelible orders of the ale-battered cod and ruffled chips and a juicy brick chicken served with brussel sprouts and an anchovy citronette. Still on a high from sampling both entrees.
We shared several starters with our tablemates, editor Elise Loehnen and her other half Rob Fissmer. Fellow design junkies, the two relocated from New York to Venice last fall: Elise is editor in chief of the shopping site Beso.com; Rob is the U.S. go-to guy for Vitsoe, the (I covet) shelving system Dieter Rams designed in 1959 and continues to look as modern as ever. Their home, around the corner from A+R on Abbot Kinney, not only showcases the Vitsoe system to great effect—it's also amazingly decorated. The pair of them have fantastic taste.
But I digress. Back to the tastes we savored this evening. Absolutely loved the popcorn bacon—chunks of the cured meat, coated and fried and served with a maple crema. Likewise the spicy chicken liver pate, thickly spread on toast with a large shard of chicken crackling. Sharing is well and all, but I could have scarfed the entire slice of toast piled with uni and scallion vinagrette.
Oh, yes, we did get our greens, too, in the form of a salad called the 9 Lettuces, Ricotta Salata. This is a menu that's brief and to the point, special requests not welcome—and not necessary.
The service and scene were spot on, too. An application for beer and wine is plastered to one of the windows facing Sunset Boulevard. Fingers crossed it goes through soon. Given the menu and the thoughtful non-alcoholic offerings, I cannot wait to see what Chef Eric and his team choose to serve from the bar.
Black Hogg, 2852 W. Sunset Blvd., Los Angeles, CA 90026. 323.953.2820
Posted in

Design, Food and Drink, Los Angeles, Style