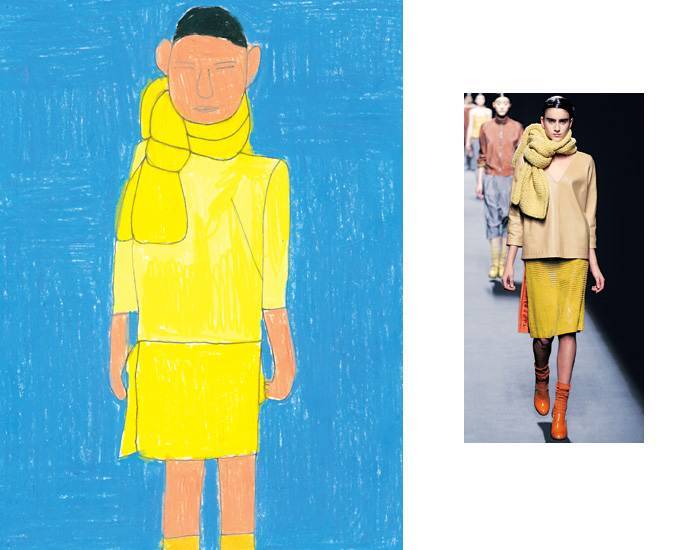 Like art and, well, just about every other creative concern, fashion is increasingly dominated by sell-outs and poseurs. All the more reason to watch the pure mavericks–such as Paper Magazine co-founding editor Kim Hastreiter. Like a Timex watch or the EverReady bunny, this chick just keeps on going with an exuberance to celebrate creativity in all its forms and showcase it in surprising ways.
Case in point:
the fall fashion report
in this month's issue of Paper. Fifteen spreads are devoted to illustrations of the best of Lanvin, Pucci, Dolce & Gabbana, Balenciaga and others by the 13 artists from the Creative Growth Art Center in Oakland, a facility Kim has supported as an art patron, no less, since a friend took her there 15 years ago. As she writes in her introduction: "The word 'handicapped' is often defined as "working with less," but the art at Creative Growth seems to indicate the opposite — these artists appear to be working with more of everything: more freedom, more imagination and most of all, more truth." Amen.
If that weren't enough, Kim convinced
Read on please…
Posted in
Style