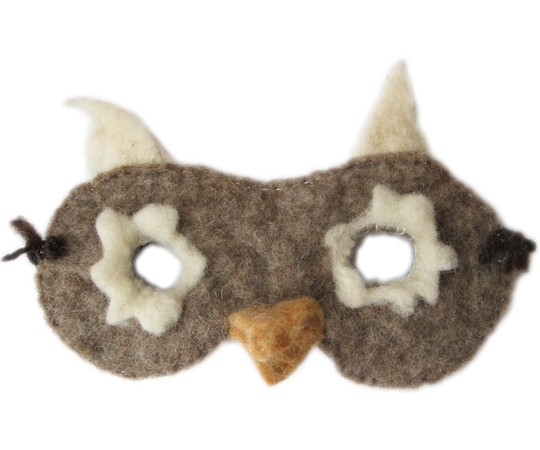 The question over what to masquerade in later this month was resolved with the mail today. A box arrived with a trio of handmade masks I'd recently ordered from Kalon Studios. The good folks there are serving as the conduit for these whimsical guises by fellow New Yorker Ameila McIsaac, who made them from the wool of her own sheep, using vegetable dyes from her own garden. Her farm is up in the Hudson area in Philmont.
Amelia is offering five creatures in limited quanties—coyote, owl, fox, chicken and bear—but each mask is unique, as is the case with hand wrought anything. 
In today's box were masks of a fox, chicken and owl. They are as magical as we'd imagined, and will no doubt be fun to sport even beyond the trick or treat season.
Posted in

Art, Design, Style