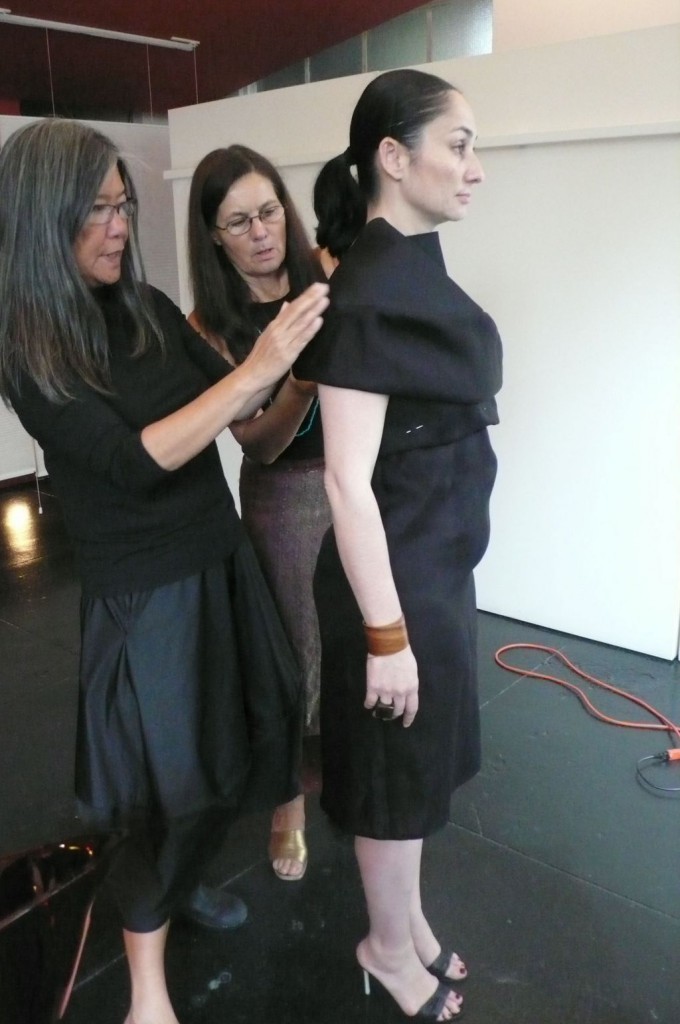 It's become a cliché to compare fashion to architecture. And most often the analogy is based on some house-of-cards notion that's supposed to impart a designer's work with all the forte and skill required to raise a towering column of steel and glass and concrete.
Of course, with every cliché there's a morsel of truth. And when it comes to the calculatedly constructed, simply refined clothes of
Yeohlee
Teng, the parity to architecture is reasonable, even inevitable. Since introducing her collection in New York in 1981, Yeohlee's work has been about challenging conventional trends and challenging conventional execution, thoughtfully and intellectually. Like the best architecture, her dresses and jackets are a puzzle of geometric cuts, surprising silhouettes and quiet simplicity. This may not always go over with the fashion brigade, who discover her, ignore her and repeat the cycle again every few seasons. Now a new wave of designers, including Calvin Klein's Francisco Costa, are referencing her modern perspective.
Smart as a whip as she is, Yeohlee is no dour mad scientist of cloth and needle. We first met in 2006 at MOCA's inaugural gala of the exhibition "Skin + Bones: Parallel Practices in Fashion and Architecture." It was a sort of
esprit de corps
at first meet and we've kept in touch since.
So a week after her well-received presentation at the Van Alen Institute in the Flatiron District, I dashed into her studio off Seventh Avenue for a quickie fitting. I had my eye on a paper-thing rubber bubble jacket from the Spring 2009 presentation, inspired, wouldn't you know it, by the deconstructivist architect
Bernard Tschumi
's Parc de la Villette in Paris. But my reason for being there was a dress and jacket from this fall season that required a nip and tuck before I could finally step out in them.
A lovely Polish expat named Maria measured and pinned, while Robert Barr, my former assistant and now Yeohlee's inhouse publicist, grabbed a pair of the sexiest stiletto slides so we could get the full effect. The arms on the jacket were slimmed down; the dress became less A-line, and was taken up to my knee. "Love, love," declared Yeohlee, her entire face smiling.
Posted in
Style