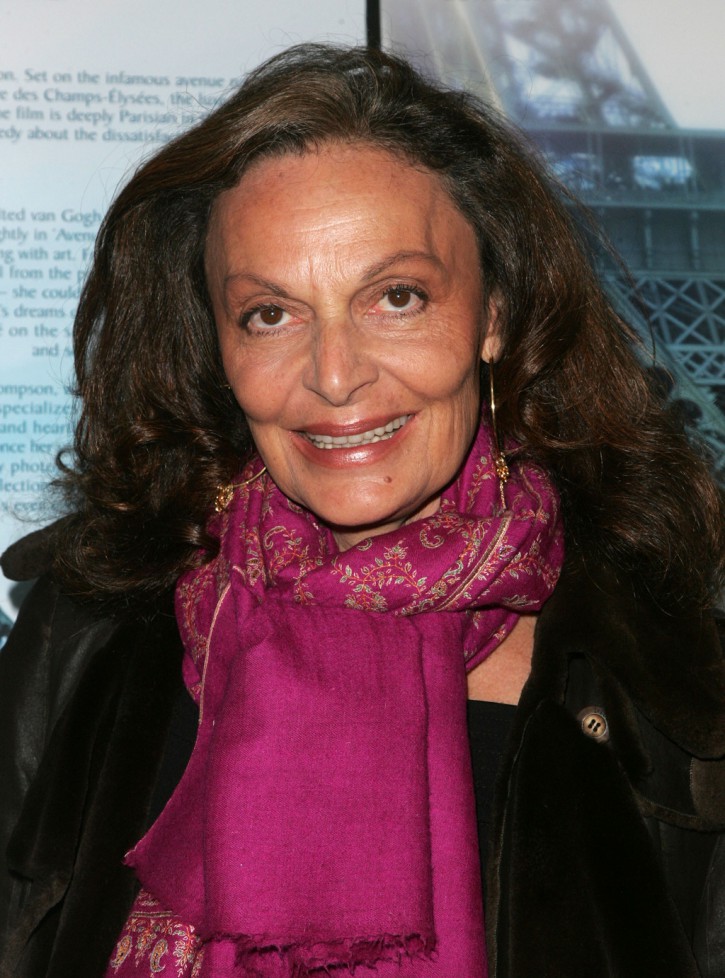 For all her flaws (and I know several former staffers who could ramble endlessly on the topic), Diane Von Furstenberg's style and drive, professional and personal inventiveness and joie de vivre is the stuff icons are made of. The broad is an original.
So, as is her M.O., DVF's comments about aging to the UK's Stella magazine this week are equally headline-grabbing provocative and genuine belief:
"I know that a lot of people look at me and think, 'Why doesn't she do something to that face?' But I made a decision. I do yoga and I hike, but I won't do Botox. I know if I start doing things I will get insecure. You wear your own face. It is a little bit of your history, a little bit of who you are."
Sage words from a grandmother facing her 62nd birthday at the end of this year (December 31).
Unfortunately, it's too late for way too many women, and men, I have to look at daily, their mugs so significantly altered beyond anything that occurs in the natural world that it borders on freak show.
[Photo Courtesy of NM]
Posted in
Style