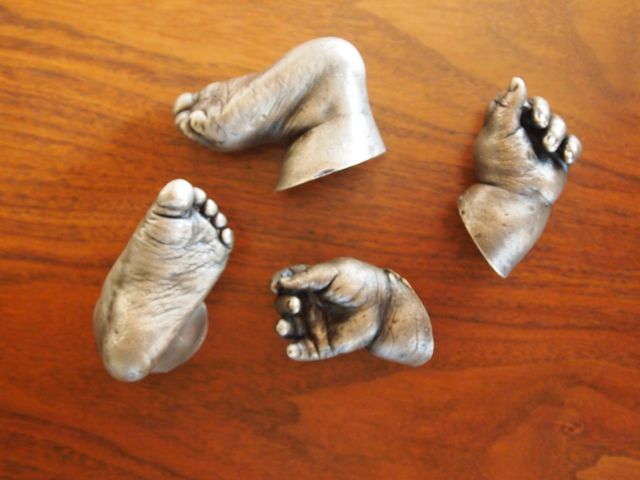 Crowd-sourcing financing for creative pursuits has exploded like so many Fourth of July fireworks this year, reflecting a real shift in the course of entrepreneurial enterprise as well as the public's embrace of that spirit.
In such outlets, fledgling fashion designers have found hope, as The New York Times reported last week. Product designers have been tapping Kickstarter and Quirky for some time, and we at A+R have both supported some of them as patrons and retailers selling their end product.
Like me, many of you may have been bombarded this week by email and Facebook requests from "friends" asking to vote for them in their quest for one of the $250,000 grants being awarded by Living Social, U.S. Chamber of Commerce and Chase Bank in a campaign called Mission Small Business.
All it involves on our part is casting a vote via the site on Facebook. One standout for us is Arts Refoundry, the full-service foundry located in Echo Park, founded by our friends Gordon Bowen and Kate Mayfield. The flames are fueled by scrap metal—washing machines, folding chairs, whatever—Gordon sources in alleys and near trash bins. This is one for the green movement.
Readers of LVER might remember the beautiful bronze sculptures Gordon cast of my daughter Nina's tiny hands and feet, a first-year Mother's Day gift from Andy. Or his first grand exhibition last year at MorYork Gallery.
Word has spread about this treasure in the hills, first among sculptors, some quite notable, who have been turning to Gordon to realize their works. Then there was the great piece recently on NPR's Off-Ramp (absolutely worth a listen). It cited the many workshops, classes and other outreach the pair do in the community, too.
The art world, and not just in L.A., needs a foundry and especially one with the kind of resourcefulness, care and beauty as Gordon and Kate offer at Art Refoundry. Please take a moment now to cast your vote before the Saturday deadline. Just do a search in the Vote Local box for Arts Refoundry.
Posted in

Art, Craft, Design