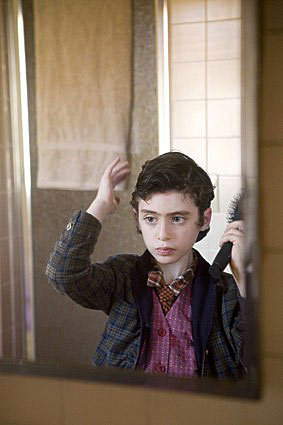 It's not the first story on pint-sized dandy Arlo Weiner, but today's feature on the 8-year-old "clothespony" of 'Mad Men' creator Matthew Weiner and architect Linda Brettler in The Los Angeles Times' Image section, is as entertaining to read as its subject is to watch (and gape I did when writer Adam Tschorn pointed him out to me at a recent party).
Lo, how amazing it would be to have a son with a natural penchant for gold lamé suits and monocles… I already own plenty of fezes to choose from.
Photo: Nancy Pastor for The Times.
Posted in
Style