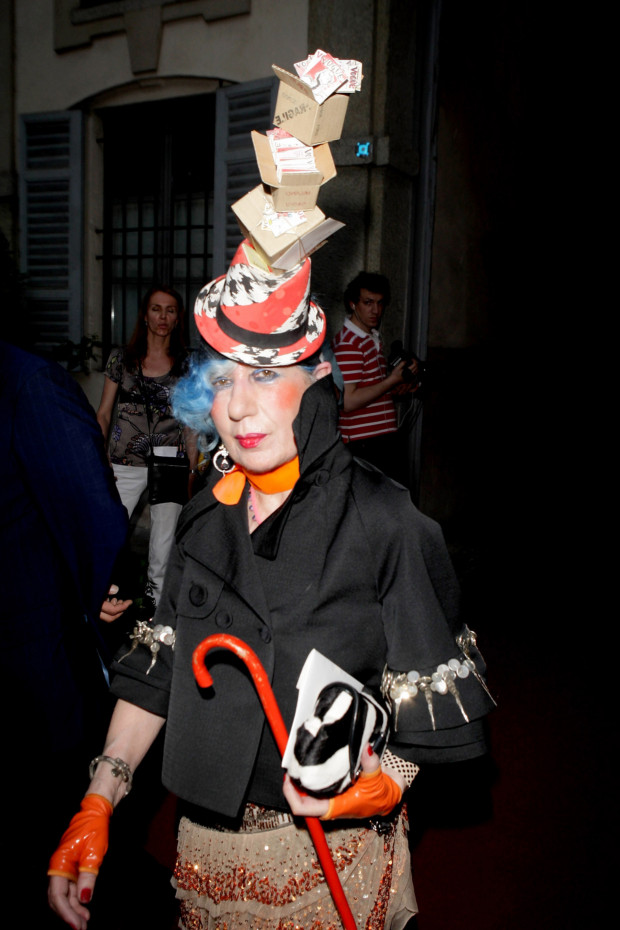 The passing of Anna Piaggi on August 7 stunned lovers of fashion, beauty and art. The Italian icon was 81, so the public mourning on social media and in social circles was not so much about her untimely departure. More likely, the collective gasp heard around the world was, as it was for me, out of loss for us, the living.
Anna Piaggi was that utterly rare bird of paradise, a true original and a true rebel in an arena of pretenders.
It takes one to know one, and her fond admirer and chronicler, the original street style photographer Bill Cunningham paid the most fitting tribute of them all in his latest "On The Street" video. It's a must watch.
Posted in

Art, Beauty, Costume, Craft, Fashion, Performance, Style