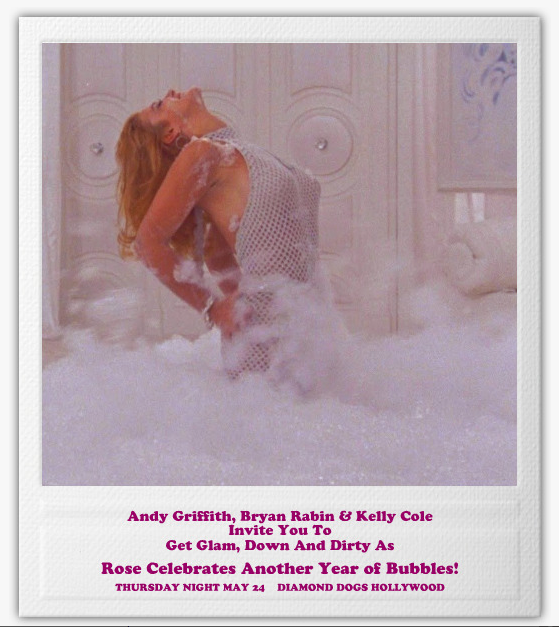 Today I'm 44. Tonight Andy and my dear pals Bryan Rabin and Kelly Cole are throwing down the glam gauntlet at Diamond Dogs, Bryan and Kelly's weekly fest at Bardot's in Hollywood.
First we'll see the fabulous Constance Cooper, who presides at the Bar Marmont every Thursday, for a drink and bite.
Love the Ann-Margaret pic from "Tommy" Bryan suggested for the invite.
I must find my long black gloves.
More tomorrow…unless I see you tonight… xR
Posted in

Current Affairs, Love, Music